University of Pécs 
Imre Fodor
Co-fo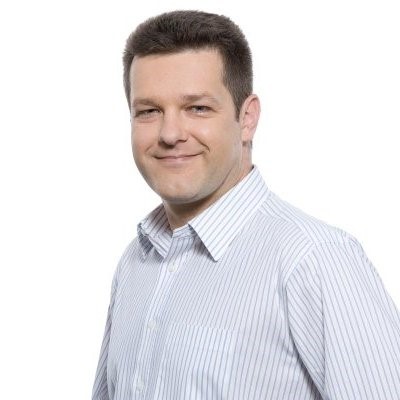 under and director of Bancard Consulting Ltd. Imre Fodor was graduated at University of Pécs, Major in Management and Consulting, and during the university years, got the Small Business Consulting Diploma, Case Western Reserve University, USA. His professional life started within the family business and still supporting the Mevid corporation and be a Member of the Board. After graduation at the first six years AAM Ltd. was the professional cradle, where Imre built the funds of his expertise step-by-step, project-by-project, and become part of the managing staff in the 5th year. After leaving AAM, in 2008, Imre founded Bancard to have the chance for the empowerment to build his own consulting company. He has already 16 years professional experince on the field of business consulting. He is also a supporter and mentor of the Simonyi BEDC.                                                                                  
  Viktor Gerő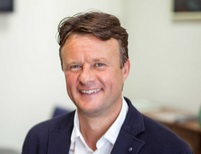 Serial entrepreneur, Enthusiastic for startups, e-commerce specialist. Founded and/or led several companies in Central-East European (CEE) region, the latest called Vatera Ltd. which is one of the biggest e-commerce/auction site companies in CEE. By his leadership in 2006 and also in 2007, Vatera.hu won the internet e-commerce company of the year, awarded by the domestic professional jury and by the vote of internet users. Vatera.hu was the only Hungarian company which was a finalist in Red Herring international IT consulting pages', Awarded for EMEA (Europe, Middle-East, Africa) region in 2007 and also in. Vatera was acquired by Naspers in 2008. From 2009 he has invested in numerous early stage startups mostly in the IT  sector like Gravity R&D – achieved the highest score on the Netflix recommendation system competition (http://www.gravityrd.com/ ),  Colabs – startup center and tech hub (http://colabs.hu/), Be-novative – open innovation platform. From 2012 he has joined to Central Fund as a Partner and starting from 2013 he has led the Conor Seed Capital Fund (Part of Central Investment Group) in Hungary focusing on talented early stage startups.
Gergő Zoltán Török - Judge of the international round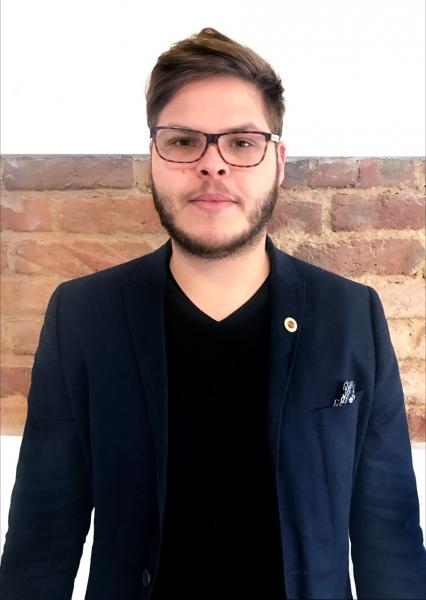 Manager and marketing manager of Marketing Soul Ltd. His partner and he have been taking active part in brand building and marketing during the last years for nearly 200 enterprises. At present he also performs online marketing management for numerous national and international enterprises.Beside marketing he also practises visual marketing activity, he is an active presenter and mentor of Simonyi BEDC.
Ohio University
Lee Groeschl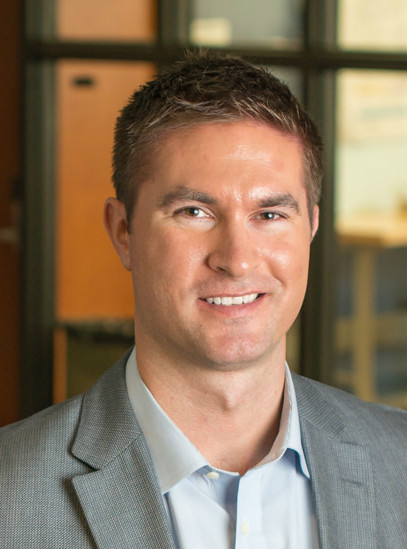 Executive-in-Residence, TechGROWTH Ohio - In the past 10 years, Lee has been involved in more than 100 technology-based ventures and $65 million of syndicated venture financing. He has led technology commercialization efforts at University of North Dakota and University of Iowa. Lee holds a B.B.A. and MBA from the University of North Dakota.
Michele Migliuolo - Judge of the international round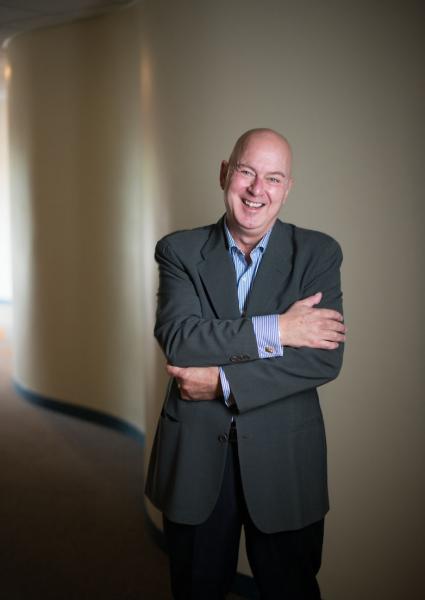 Executive-in-Residence, TechGROWTH Ohio - Michele, an advisor, coach and mentor to multiple startups, has co-founded five technology companies. He has 25 years' experience as an executive in manufacturing and sales of scientific capital equipment and analytical instruments, bridging technologies from the physical sciences to the life sciences. Recently Michele was Commercialization Alliance Manager at Innovation Works where he took the lead on accelerating technology transfer of federal research performed at the Department of Energy's National Energy Technology Laboratory. Michele received M.A. and Ph.D. degrees in physics from the University of Rochester.
Judith Millensen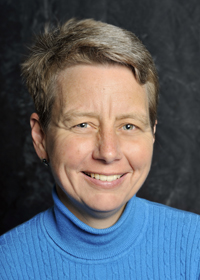 Associate Professor, Voinovich School of Leadership & Public Affairs at Ohio University - Judith Millesen is an associate professor at the Voinovich School of Leadership and Public Affairs at Ohio University. She is also the founder of the Regional Nonprofit Alliance, an organization dedicated to strengthening nonprofit organizations in rural Appalachia by providing online resources, affordable workshops, and hands-on help. Millesen teaches classes on public administration, nonprofit management, and nonprofit fundraising. Her research makes a strong link between theory and practice and focuses on nonprofit administration and capacity building in the sector with a special interest in board governance. She has produced research reports on the strategic decision making behavior of community foundation boards, nonprofit capacity-building in the Pittsburgh region, the evaluation practices of nonprofits in New York and Ohio, board motivation in Maine, and most recently work on philanthropy and community economic development in central Wisconsin. Millesen received her MPA from the University of Hartford and her Ph.D. in public administration from the University at Albany (SUNY).
Josip Juraj Strossmayer University of Osijek
Igor Medic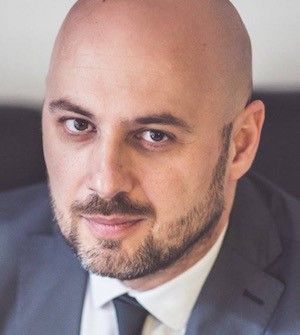 Entrepreneur. Graduated in marketing and has a master degree in Entrepreneurship at the Faculty of Economics in Osijek. For several years worked as a manager of a marketing agency, and then as an entrepreneur. After studying in the US and the UK, he became director of Business Incubator BIOS in Osijek. Since 2006 actively engaged in EU funds as a consultant, lecturer and project manager. From 2009 to 2013 director of the City public transport in Osijek. Lecturer at postgraduate studies Entrepreneurship in Osijek - course «Business Opportunity Recognition». Lecturer at the Business School Experta, Zagreb for the courses "Fundamentals of Marketing", "Guerrilla Marketing" and "Brand management". Since 2014 consultant for several major companies in Croatia, Serbia and Bosnia and Herzegovina.
Jasenka Crnkovic - Judge of the international round
Mid-Office Coordinator for Region East in Corporate Sector of Erste Bank Croatia. Graduated in Financial Management at Josip Juraj Strossmayer University, Faculty of Economics in Osijek and finishing the Postgraduate study: Finance and Banking. In her job  monitors the development of SME and Corporate clients, provides support and  gives financial advice and solutions. Also works as Internal Trainer involved in developing, organizing and conducting training. Participated in numerous projects.
Tomislav Barbaric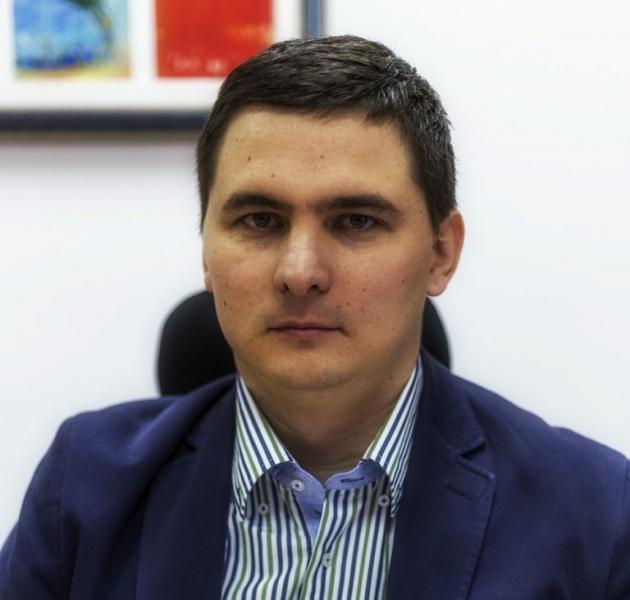 Manager in Centre for Entrepreneurship Osijek. Centre is a focused on counselling, informing and educating entrepreneurs and  individuals who want to become entrepreneurs. Before, he worked in 3 deferent companies where he gained experience in marketing and export of products. During last 5 years is more focused on EU projects, but  also worked as trainer for entrepreneurial skills development and EU funds related programmes. Has experience in counselling of start-ups in the field of management, marketing and sales.   
Swansea University
Kevin Smith - Judge of the international round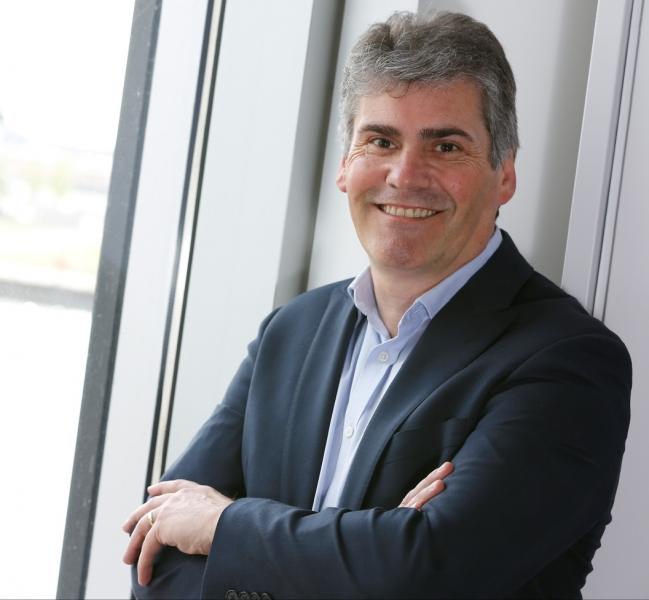 Kevin is an entrepreneur and investor. He co-founded CyDen Limited in 2002, now a global leader in light-based cosmetic therapy having partnered Proctor & Gamble. He co-founded TrakCel, a market leader in the orchestration of complex cell therapy supply chains, Cellnovo, Calon Cardio and AwenID. Kevin has been instrumental in raising over £25m in equity and debt finance for start-up and early stage companies and has built global distribution networks, established international supply chains and delivered high value contracts.
Julie Walters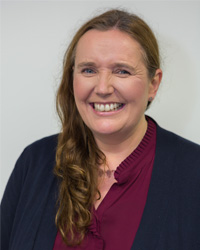 Julie has experience of working in large public organisations and for small privately owned businesses. She started with Business in Focus in 2013 as a Business Adviser on the start up contract and has helped hundreds of businesses to start and grow since her time at Business in Focus. She enjoys creating new networks and building lasting relationships with the business community. This led to her taking up the post of Business Development Manager in April 2016. New consortiums were formed and this was instrumental in bringing about our involvement with the Big Ideas Wales Youth Entrepreneurship contract as a delivery partner. " I am now involved in creating new partnerships and building new opportunities for the team at Business in Focus as we work together to the common goal of supporting enterprise to start, grow and thrive" Julie is working with several partners and leads the marketing function. Her ambition for Business in Focus is to ensure that all of our business support services and property is promoted effectively and accurately to reach the businesses and individuals we aim to serve. When Julie is not busy networking and meeting new contacts in work she is actively doing this outside of work with her family commitments and her hobbies. If you do have any ways in which you think we could work together then please do not hesitate to contact her.
Stephanie Jones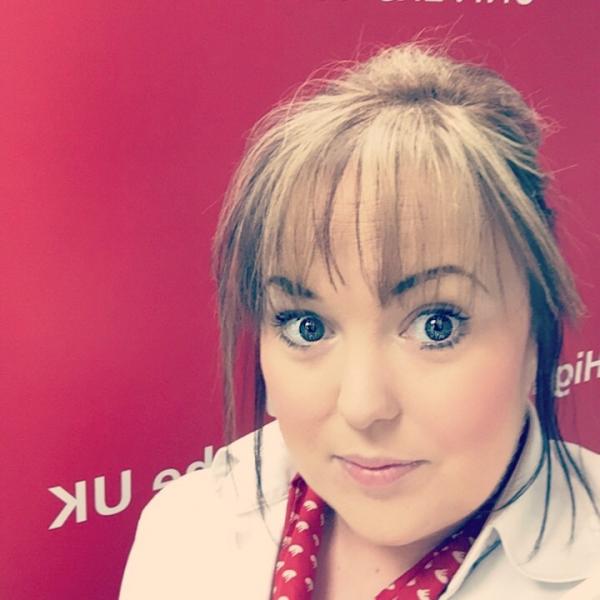 Swansea University Relationship Branch Manager. Santander Universities has a number of ways in which we support the university community. It is our overall objective to support these institutions in improving their educational offering, encouraging innovation and promoting entrepreneurial qualities. My role is to Support & Manage the Relationship at Swansea University. Santander, through Santander Universities, has been collaborating with over 1,200 universities and academic institutions around the world for 18 years; through an initiative that is one of its kind globally and distinguishes it from other banks and financial institutions. In 2015, the division funded 35,349 scholarships, study aids and professional internships. By 2018, a total of 1.7 billion euros will have been channelled into supporting higher education projects. In the United Kingdom, the bank holds 81 agreements with universities nationwide and has been collaborating with academic institutions since 2007. More information is available at www.santander.com/universities
Polytechnic Institute of Castelo Branco
Marcelo Gaspar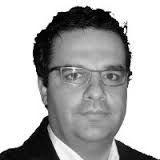 Engineer and Adjunct Professor, Marcelo GASPAR holds a PhD in Mechanical Engineering Sciences. With a professional and academic background of about 20 years dedicated to the mold industry, manufacturing processes and 3D modeling and computer-aided manufacturing, he is the inventor/proprietor of 5 national invention patents to date. Author and co-author of several scientific publications on both national and international journals and conferences, he has integrated several R&D multidisciplinary teams.
Nuno Caseiro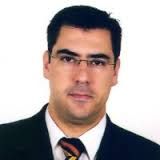 Nuno CASEIRO is a PhD candidate at the Economics Faculty of Coimbra University with research focus on Business Intelligence in startups. He also holds a Master in Business Sciences (2002) (specialization in Business Strategy) and a degree in Management (1996).
He is a lecture at Castelo Branco Polytechnic Institute where he teachs courses in the field of management and entrepreneurship. At the present he serves as coordinator of the Quality Management System (ISO 9001:2015) of the Polytechnic Institute, being envolved in the implementation since 2008. Previously, he worked with SME, namely, consultancy, investment projects and executive training.
Domingos Santos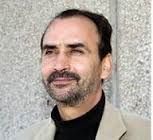 Engineer and Adjunct Professor. Domingos SANTOS holds a master degree in Urban and Regional Planning and a PhD in Territorial Manag20ement. He has been involved in several research projects, namely on the areas of the regional innovation systems and on innovation and entrepreneurship policies. He is now coordinator of the Regional Development Studies Center of the Polytechnic Institute of Castelo Branco.
Marcelo Calvete - Judge of the international round
College of Wooster
Laura Newberry-Yokley - Judge of the international round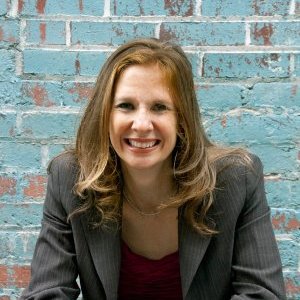 Laura Newberry-Yokley graduated from The College of Wooster in 2003, where she double majored in Spanish and Classical Studies. She holds an MA in Women Studies in Religion from Claremont Graduate University and is working on her MBA in Entrepreneurship and Leadership. Laura owns Sonrisa Products LLC, a holistic leadership company that helps leaders be more globally savvy in the workplace and marketplace. Laura runs an in-house creative agency at the United Way of Wayne and Holmes Counties. Before moving back to Wooster in 2015, she ran state policy strategy and grassroots advocacy for Abbott Nutrition, a division of Abbott Laboratories.
Kimberly Seaman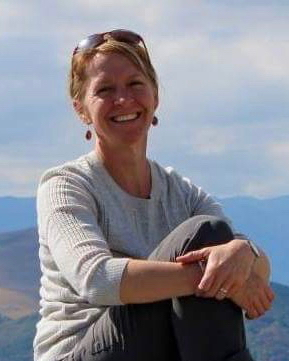 Kim Seaman is in management development at Seaman Corporation, her family's coated textile business in Wooster, Ohio. She specializes in communications, marketing and international strategy and serves on the Company's Board of Directors. Her previous experience includes fund development for a Latino social service agency in Chicago, and marketing for an international non-profit in New York City. Outside of work, Kim enjoys spending time with her husband and three daughters, and loves to cook, garden, travel and make jewelry.
Andrew Vaeth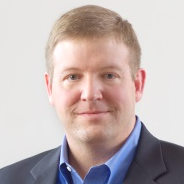 A career software entrepreneur, Mr. Vaeth is co-founder and CEO of US-based Cureo, a web platform designed to deliver positive social impact by creating collaborative micro networks in communities. Cureo helps non-profit agencies and their partners in government, business, and education work better together to solve some of society's largest problems. Previously, he co-founded StudioCRM and ExpenseWire (exited). ExpenseWire is now a unit of PayChex PAYX (NASDAQ).
University of Leeds
Andrew Bolton - Judge of the international round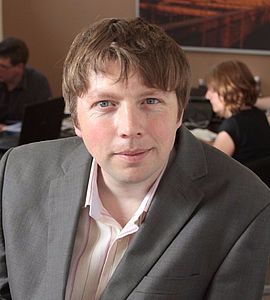 Director of Fraudscreen and is an entrepreneur with experience in SME growth to sale, turn-arounds and corporate strategy. As an award winning analytics and decision science specialist Andy has 16 years experience spanning the unusual combinations of Analytics, Retail, Marketing, Customer Relationship Management and Risk. Before starting his own company Andy held Senior Management roles for in Retail, Banking and Financial Services with the likes of GE Capital, HBoS, Redcats, Otto and Tescos. He also delivers pro-bono work supporting work to reduce child poverty and is also one of the founders of Leeds Data Thing a new data community in Leeds. LinkedIn – www.linkedin.com/in/andrewbolton
Claire Morley-Jones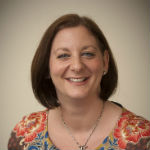 Claire Morley-Jones is MD of Leeds-based HR180, an established, unique and successful Human Resources outsourcing and consultancy company. Totally focused on client delivery, Claire has steadily built a strong business over the last 10-plus years starting with just 3 clients and £2000. HR180 has grown every year, with exceptional client retention – almost 1/3 of all clients have been with HR180 for over 5 years. Claire's strategies for substantial business growth include value-added services and using innovative marketing to reach clients we'd love to work with across the UK and beyond. Sounds serious, doesn't it? Nah – it's not all work! The ethos at HR180 is to be fun and approachable which is an unusual business methodology in the HR Outsourcing world – it works well for Claire, her clients and the team at HR180!
James Waggott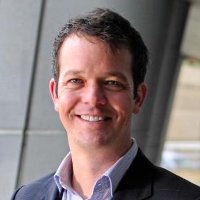 James completed his MBA (with Distinction honours) at LUBS several years ago and has since developed his entrepreneur interests. His business interests vary from high end French Luxury Tourism (www.boutiquebargecompany.com), social enterprise (www.smart-aid.co.uk), retail (www.theantiquescentreyork.co.uk), and guest lecturing and public speaking on the subject of enterprise (www.jameswaggott.com). He is also involved in other projects, has written a book and has more books in the pipeline. James describes himself as a 'Hippy Capitalist' which, funnily enough, is the title of his next book. Hippy Capitalism, as he puts it, is the strategy of only doing worthwhile things with interesting people by embracing capitalist principles. James is particularly interested in the core motivation behind 'being enterprising' and the boundless motivation you get once you get these reasons clear.